On a grocery shopping trip just before Christmas, on a whim I picked up a bag of sweetened flaked coconut. It is not something that I usually keep in my pantry...my husband and son are not fans of it. Me on the other hand, I absolutely love coconut. So when I needed to make one more goodie to finish up my yearly holiday baking gifts for friends and neighbors, this was the recipe that I immediately thought of. I had come across it a few months earlier over at Brown Eyed Bakers and I knew that I had everything in my pantry for it without having to go to store for anything!
I tweaked the original recipe a little and I think that they turned out great...but you really can't go wrong with a blondie recipe! It's the great thing about blondies, you don't need any fancy kitchen equipment. Just a wooden spoon, the ingredients and a couple of bowls. Easy to make, they always turn out awesome and they are a crowd pleaser.
Coconut Chocolate Chunk
Blondies
Inspired by Brown Eyed Baker
Ingredients
1 cup all-purpose flour
1/8 teaspoon salt
4 ounces butter, melted and cooled to room temperature
1 cup light brown sugar
1 large egg
1½ teaspoons vanilla extract
1 cup sweetened flaked coconut
1 cup chocolate chips or chunks
More Coconut-for sprinkling on the top of the bars.
Directions
1. Preheat oven to 350°F. Spray an 8-inch square baking pan with cooking spray.
2. Combine the flour and salt & set aside.
3. Stir together the melted butter and brown sugar until smooth and creamy; beat in egg and vanilla extract until well blended.
4. Slowly beat in the flour and salt mixture until just blended. Next, stir in the coconut and chocolate chips. Scrape the batter into the pan. Make sure the batter is spread evenly, smooth with a spatula. Sprinkle extra coconut on top of the bars.
5. Bake for 25-30 minutes, or until set in the center but still soft. Do not
overbake
the bars. Let cool slightly before serving. Cut the bars into squares and enjoy!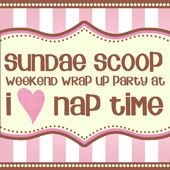 Tasty Tuesdays